CORRUGATED FLUTES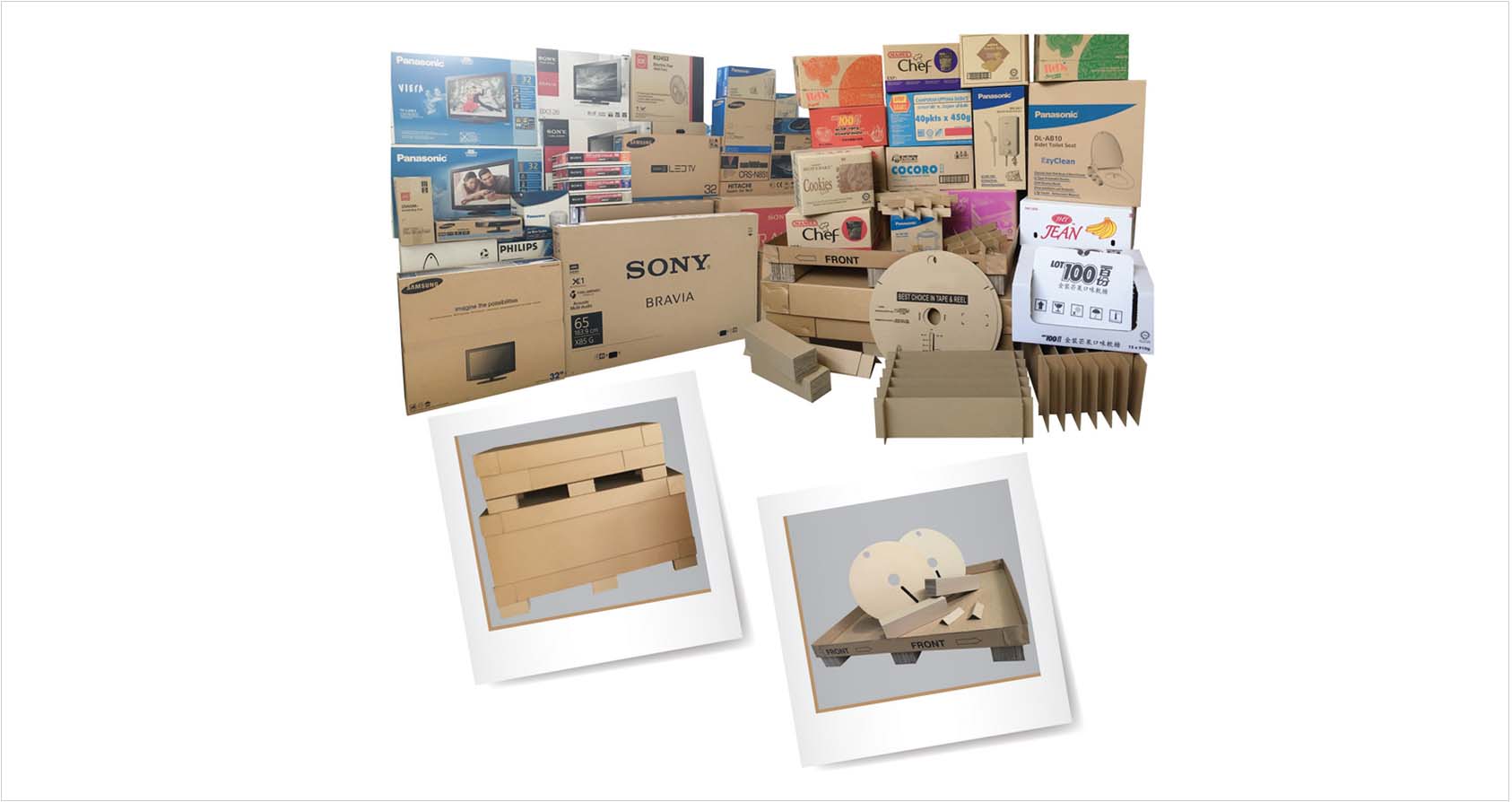 | | | | |
| --- | --- | --- | --- |
| | | | |
| Type | A | B | E |
| Thickness(mm) | 4.7 +/- 0.3 | 2.7 +/- 0.3 | 1.1~1.4 |
| Number per linear foot | 36 +/- 3 | 50 +/- 3 |  94 +/- 4 |
SINGLE FACE
Single face corrugated fibreboard is made by gluing a flat sheet of linerboard to a sheet of corrugating material which has passed through a "single facer" which formed it into a series of arches.
Single face corrugated fibreboard, although used principally for wrapping and for interior packing, is also widely used as a decorative material in window and point of purchase displays. Glass articles and other fragile items are often enclosed in this fibreboard before being packed in a box. It is also used quite extensively by retail stores for wrapping merchandise for local delivery, and by household goods movers.
SINGLE WALL
In single wall (also know as double face) corrugated fibreboard, one flat facing is glued to each side of the corrugated member. It is manufactured in various kinds and grades and in A, B & E flute forms which differ in height and count per foot.
The primary use of single wall corrugated is for shipping containers. More than 90% of all corrugated boxes are manufactured from this type of board.
It is also used in the form of liners, pads, shells, tubes, and partitions for the inner packaging of glassware and other fragile articles which require protection. It has many other uses, such as for picture backing, wardrobe cabinets, merchandise and sidewall fillers.
DOUBLE WALL
Double wall corruagated fibreboard has three flat facings and two corrugated members combined in the following sequence – a facing, a corrugated member, a (center) facing, a corrugated member, and a facing.
The principal use of double wall corrugated is for boxes. It has high stacking strength and has wide application in packaging difficult and heavy product
TRIPLE WALL
Seven sheets of paperboard are used in the construction of triple wall corrugated fibreboard. They are combined as follows – a facing, a corrugated member, an inner facing, a corrugated member, an inner facing, a corrugated member and a facing.
Triple wall board is manufactured in several grades. It is used alone, or with wood, for the packing of large and heavy articles.